Launching The Rescue Recipe Book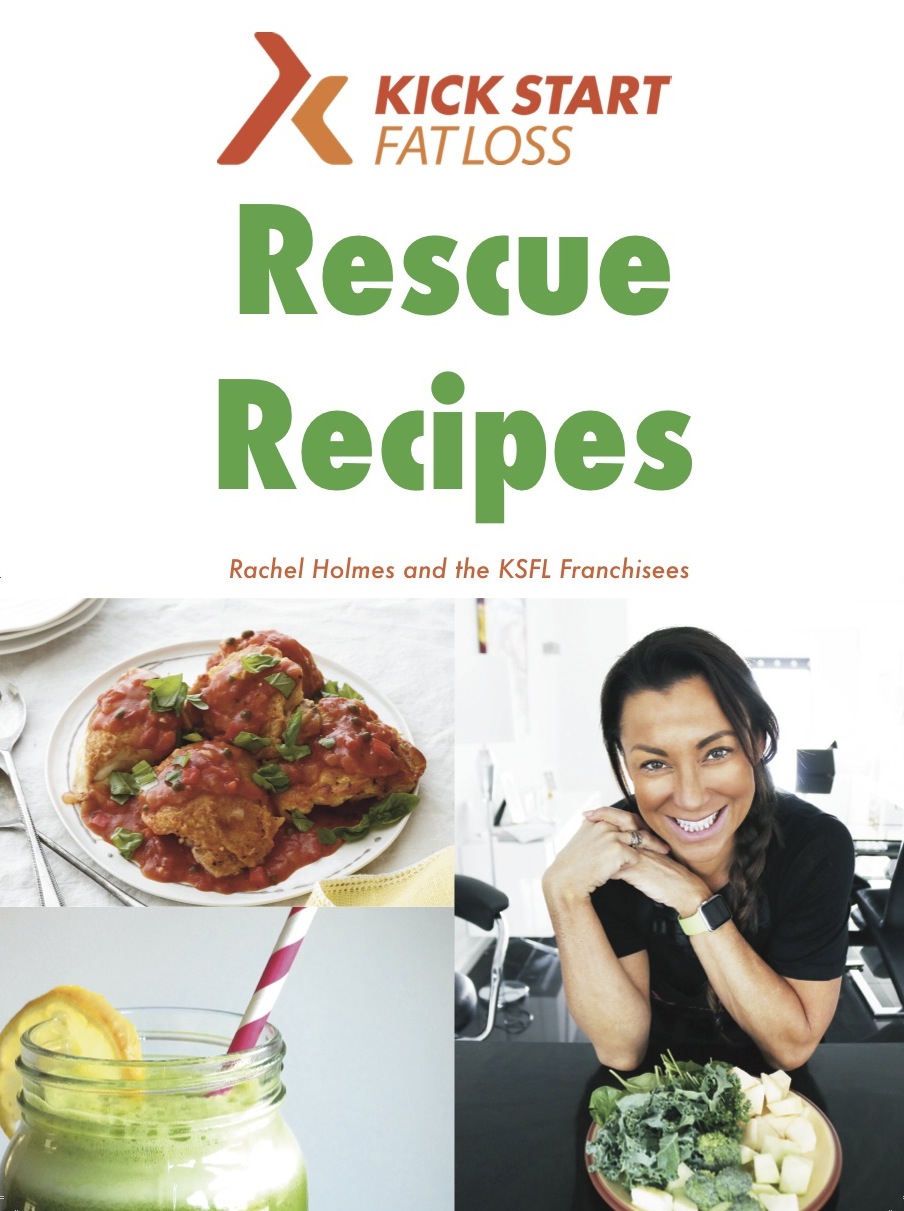 At last, all of the recipes you have been dying to get your hands on.
Our brand new book contains all of the recipes our Kick Start class members, clients & customers
ask us for every single week in our live classes & online courses.
Everyday delicious recipes that RESCUE you from eating processed, diary, gluten, sugary, foods.
Recipes that keep you bang on track, feeling on top form and loving your clean nutrition.
"I am so proud of this brilliant collection of recipes"
7 Chapters with 10 Easy Recipes per chapter
designed to change your eating habits and live the Kick Start Lifestyle.
* Juices & Blends
* No egg breakfasts
* Spiralizer
*Family Favourites
* Slow Cooker
*Gravy & Sauces
* Clean Treats
Every chapter has cooking tips AND  notes if the recipe is suitable for
KSFL Detox of KSFL Elimination programme.
£15 + Postage and packing £2.00 to the UK